A Note From Daylin
Governor Wolf recently lifted restrictions on businesses related to certain outdoor activities such as golf courses, marinas, guided fishing trips and privately-owned campgrounds. These businesses are still required to follow updated life-sustaining business guidance.
Pennsylvanians are encouraged to enjoy permitted outdoor recreational activities within their community and should avoid crowding popular destinations and to continue practicing safe social distancing.
Pennsylvania's statewide stay-at-home order has been extended until Friday, May 8. Individuals are permitted to leave their residences for tasks essential to maintaining health and safety. Stay-at-home guidance is available as a PDF here.
The Administration has also recommended that Pennsylvanians continue to wear masks when leaving the house for life-sustaining reasons. At this time, law enforcement's priority is on ensuring that residents are aware of the order and informing the public of social distancing practices rather than enforcement.
You can still apply for benefits under PA's Pandemic Unemployment Assistance program (PUA). The following people are eligible:
Self-employed
independent contractors
gig workers
someone not normally eligible for regular unemployment compensation
Submit your application here:
https://www.uc.pa.gov/unemployment-benefits/file/Pages/Filing-for-PUA.aspx
More information on PUA included below. My senate office remains closed, but we are still available to help in any way we can. Always feel free to contact me at senatorleach@pasenate.com or 610.768.4200 with questions and/or concerns.
Stay safe!
Daylin
Daylin's Telephone Town Hall | Coronavirus Update
Join me at 5:55 pm on Thursday, May 7 for a live Telephone Town Hall. I'll be providing an update on the coronavirus, mitigating responses the state and our community are taking and will make myself available for any questions you might have. You can register by clicking this link.
Support a Local Nonprofit on #GivingTuesdayNow
GivingTuesdayNow is a new global day for giving and is underway right now! Organized by the same group that runs the annual #GivingTuesday campaign in December, this day was designed specifically to drive all the recent generosity, citizen engagement and support for non-profits that need it during this unprecedented time. We all hope that this global day of action will rally people around the world to do whatever they can to help strengthen our communities. The last #GivingTuesday campaign in December of 2019 generated $2 billion in giving just in the United States and inspired millions around the world to volunteer.
Follow our Facebook page, where we will be posting information about some of District 17's outstanding nonprofits. We'd love to include information about your non-profit or a group you're super supportive of. Please feel free to comment here with your ideas and suggestions. If you are affiliated with a non-profit or organization that you'd like us to post about, please email some of those details to us at senatorleach@pasenate.com. If there's something specific that you'd like us to promote, like an upcoming virtual chat or a particular portion of the website, please specify that in the email. We'd hate to leave anyone out, so the more the merrier!
https://www.givingtuesday.org/blog/2020/03/givingtuesday-announces-day-global-action-giving-and-unity-response-covid-19
The Latest News
Antibody that prevents the COVID-19 virus from infecting living cells is identified by scientists - in a major step towards developing an effective treatment
DailyMail.com
Scientists say they've discovered an antibody that blocks infection by SARS-CoV-2, the coronavirus behind the current global health crisis.
Barbershops, nail and hair salons won't open in the yellow phase of Pa.'s coronavirus reopening; here's why
PennLive
Twenty-four counties will hit that mark on May 8, and there's an explanation for why we already know the aforementioned operations won't make the reopening cut: it is impossible to practice social distancing in those hands-on situations, Health Department Secretary Dr. Rachel Levine said during a news conference Friday.
Pennsylvania joins coalition of seven northeast states to buy vital coronavirus gear in bulk
WTAE
The states will create a regional supply chain for masks, gowns, ventilators, testing supplies and other equipment vital to fighting the disease.
Garden Centers Move One Step Closer To Reopening
Delco Times
As April showers give way to May flowers, some members of the General Assembly are turning their attention to getting the state's garden shops back up and running.
PA Senate To Consider Bill To Reopen Real Estate Industry
Patch.com
Pennsylvania lawmakers are pushing legislation that would permit the state's real estate industry to reopen amid the coronavirus closures.
Villanova Team Develops Low-Cost Emergency Ventilator
Patch.com
A Villanova engineering professor and a team of faculty and students are working to get the ventilators manufactured for less than $1,000.
Montco officials address PPE levels as coronavirus pandemic continues
The Times Herald
As the COVID-19 pandemic continues, essential supplies of personal protective equipment for health care professionals continue to plummet nationally, and Montgomery County agencies are not immune.

Non-contact food drop-off to benefit the Wayne Food Pantry
Main Line Suburban Life
When people think of the Main Line, they might not think of food insecurity. But a church in Wayne has been helping feed the hungry on the Main Line for the past 30 years. Now, they are teaming up with a local scout troop and gearing up for a major food drive to help during these trying pandemic times.
That discomfort you're feeling is grief
Harvard Business Review
Kessler shared his thoughts on why it's important to acknowledge the grief you may be feeling, how to manage it, and how he believes we will find meaning in it. The conversation is lightly edited for clarity.
How You and Your Kids Can De-Stress During Coronavirus
PBS
Research shows that just being in the presence of a compassionate, safe adult can help kids calm down. As families, we can be "that person" for each other.
All The Discounts & Freebies Available For Frontline Workers Right Now
IHeart Radio
In an effort to thank all the frontline workers for keeping us safe during these unprecedented times, many brands are offering special promotions just for them.
PUA Update
The Department of Labor and Industry's new PUA website is expected to be fully operational by the end of next week or earlier. Individuals who already applied can soon file their weekly claims for which they should be paid approximately two to three days later if there are no issues to resolve. Eligible Pennsylvanians who already submitted their applications have taken that important first step which puts them in a position to file weekly claims as soon as the system is fully active.


PUA applicants will soon be able to file for all weeks, including those dating back to the first week of unemployment. If approved, you will receive in one lump sum the backdated payments to January 27, 2020 or the first week you were unable to work due to COVID-19 (whichever of the two dates is later.)

Additionally, when you begin receiving PUA payments, you will automatically receive an extra $600 per week through the Federal Pandemic Unemployment Compensation (FPUC) program. FPUC payments are made separately from your regular PUA payments, and should generally be in your account a week after you receive your PUA payment. FPUC benefits are for the week ending April 4, 2020 through the week ending July 25, 2020. These payments will also be paid in one lump sum for any backdated weeks.

Even if you soon return to work as part of Pennsylvania's yellow phase reopening, you will still be able to claim and receive backpay if your PUA application is approved. Individuals who return to work part time must report their weekly earnings when claiming weekly benefits, and those who return full time may simply stop filing. Claims can be reopened at a later date if your employment situation changes.
ICYMI! A Video Thanking our Workers
Friday, May 1 was International Workers Day, a day to honor the contributions of the hardworking women and men who tirelessly devote themselves to care for others. In honor of these individuals, the Senate Democratic Caucus prepared a mash-up video to express our gratitude. Check it out!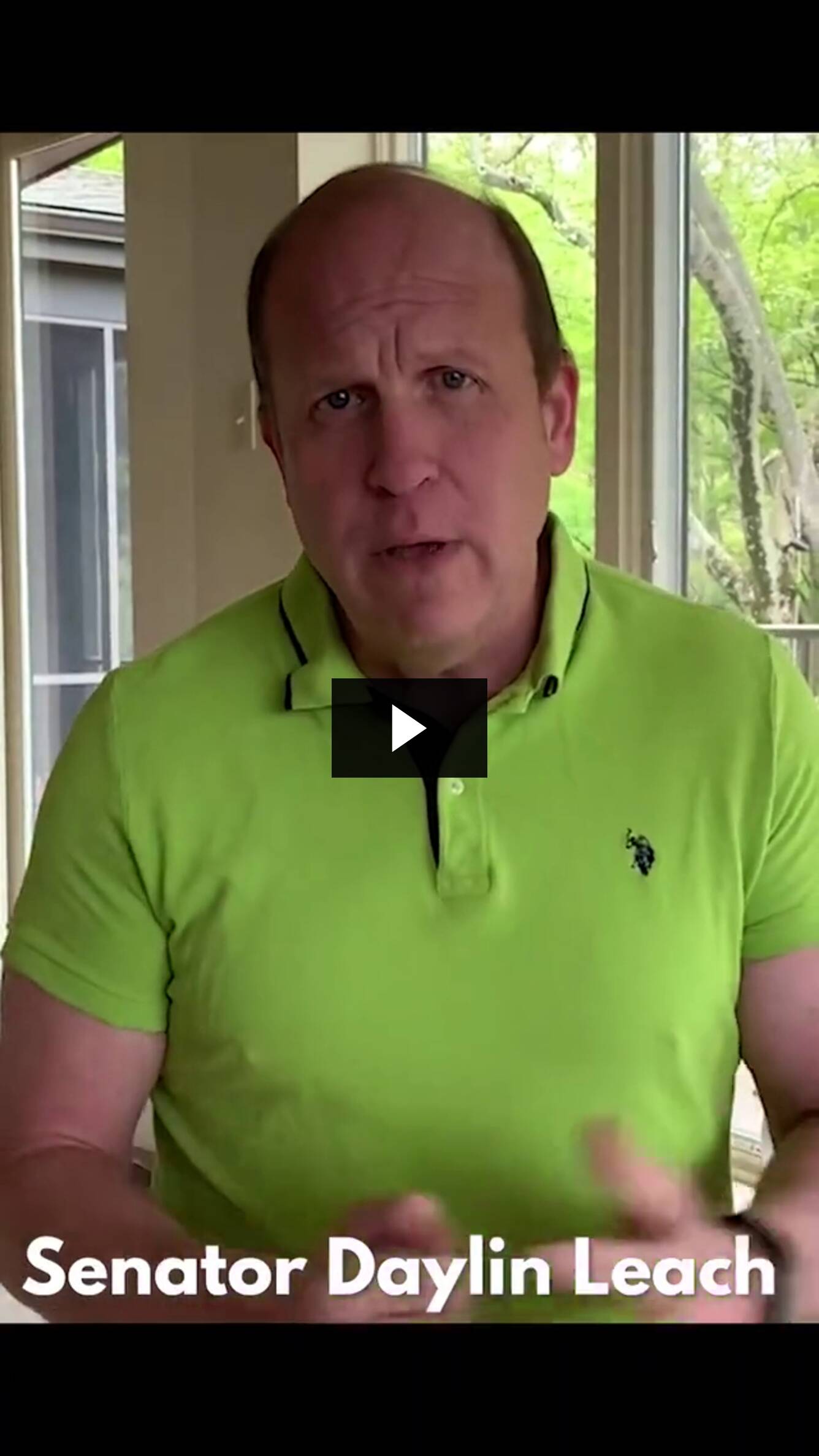 PennDOT Extends Expiration Dates
Expiration dates for driver licenses, photo ID cards and learner's permits scheduled to expire from March 16, 2020 through May 31, 2020, are now extended through June 30, 2020. More information ➡️ https://www.penndot.gov/pages/all-news-details.aspx?newsid=725.
Pennsylvania Driver License Centers and Photo License Centers remain closed until further notice due to #COVID19, but many services and resources are still available online 24/7 at DMV.pa.gov.
For details and FAQ, visit https://www.penndot.gov/pages/coronavirus.aspx. You can contact our call center at 717-412-5300 for questions related to Driver and Vehicle Services.
REMINDER: Delco Strong Small Business Support Grant - Apply TOMORROW!
Recognizing the need to provide support to Delaware County's local business community, Delaware County has launched Delco Strong Small Business Support. The program will provide $1.75 million in grants for small businesses affected by COVID-19.
Eligible applicants can apply for up to $7,500 and grant proceeds may be used for rent, mortgage, utilities, and inventory.
Businesses eligible for this grant program must meet the following criteria:
Be a small business defined as having less than 50 full-time employees on payroll as of March 1, 2020
Must be a for-profit business
Business must occupy a "brick and mortar" location within Delaware County that is not a residential home
Business must be located in an industrial or commercial (or similarly described) district within Delaware County
Businesses must be registered or incorporated to conduct business within the Commonwealth of Pennsylvania
The window to submit an online application is May 6 from 12:01 a.m. to 11:59 p.m. The window to submit a paper application is on May 6 from noon to 4:30 p.m. and May 7 from 8:30 a.m. to 1:00 p.m at the Delaware County Courthouse. Applications will not be accepted before or after the window application. Due to an anticipated high volume of applications, not all applicants will be awarded a grant.
Learn more and apply at https://delcostrong.delcopa.org
Emergency Cash Assistance
The PA Department of Human Services will soon open the Emergency Cash Assistance Program (ECAP). Beginning on May 11, certain women with children who have low or no income can apply for a one-time payment equal to two months of their "Family Size Allowance." For a family of three, this payment will be $806. Eligibility requirements include:
Household income must fall below 150% of the federal poverty level, or $32,580 for a family of three;
A household member must have lost employment after 10 March 2020, or had hours or wages reduced by 50% for at least two weeks due to COVID-19;
Families must include an expectant mother or a child under 18 years old;
Resources on hand must not exceed $1,000.
The $25 million ECAP program will end 30 days after the projected start date of May 11. Please check the DHS website to apply.
Delaware County Blood Drive - TODAY
Delaware County will host a community blood drive on May 5 from 8:30am to 1:30pm at the Media Municipal Building (301 N. Jackson Street, Media PA.)
The COVID-19 pandemic is having a devastating impact on the blood supply in the country. To assist the American Red Cross and our local hospitals, Delaware County Council is encouraging everyone who is willing and capable to donate blood.
Residents can sign up to donate blood during the Community Blood Drive on May 5. Donors must register and choose a time to donate. To sign-up, visit: www.redcrossblood.org and enter the sponsor code: Media. Donors can also call 1-800-RED CROSS to register.
Check the Status of your Mail-In Election Ballot
With just some basic information, you can check the status of your mail-in ballot using this website: https://www.pavoterservices.pa.gov/Pages/BallotTracking.aspx
If you haven't yet applied for your mail-in ballot application, please let this serve as a reminder to apply for your mail-in ballot application by no later than May 26, 2020!
COVID-19 Updates and Resources
Greater Philadelphia Coronavirus Helpline: 1 (800) 722-7112

If you become sick, call 1-877-PA-HEALTH (1-877-724-3258) and the doctor's office or emergency room before visiting.

Feel free to call our office at (610) 768-4200 or email me senatorleach@pasenate.com with any questions or concerns.